Knowledge & Insights
Risk management and due diligence insights, articles, reports, and resources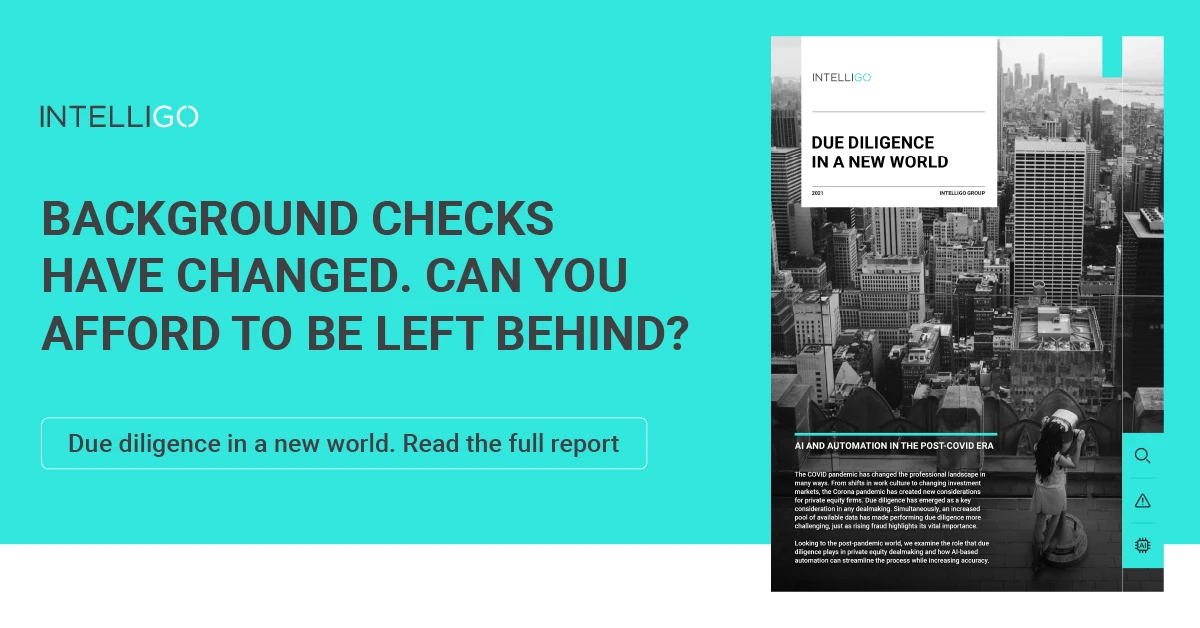 Due Diligence in a new world. AI and automation in the post-Covid era
Background checks in private equity investments are no longer a formality. With the investment success resting on the personnel involved, doing full due diligence has never been more important.
This detailed report highlights the changing scope of due diligence and showcases the latest developments in the industry. It's a must-read for any private equity investor.
Linkedin Lipstick – Who's Lying and How to Spot It
A LinkedIn presence has become an employment essential. But when users can change their profiles at a whim, how much can we trust what we read? We used the latest in AI-powered background checking tools to review executive LinkedIn profiles, revealing just how reliable LinkedIn profiles can be in today's world.
Harm to a companies reputation can have a significant overall financial impact. While other forms of risk are easier to identify and mitigate against, reputational risk can appear random and impossible to prevent. Recent developments in AI-powered risk intelligence are changing that and making preventing reputation increasingly possible.